The General Public is asked to note that the Electoral Office staff will be on Mustique, Northern Grenadines for the purpose of registration/re-registration of Identification Cards on Tuesday, 7th November, 2023 between 9:30 a.m. and 3:00 p.m. at the Community Center.
1. Persons seeking registration/re-registration are asked to bring along all relevant documents (Birth/Marriage Certificates and photocopies, Expired IDs, Deed Poll, Citizenship Certificate).

2.There will be a Civic/Voters' Education session at the same venue from 10:30 a.m. to 12:00 p.m. noon.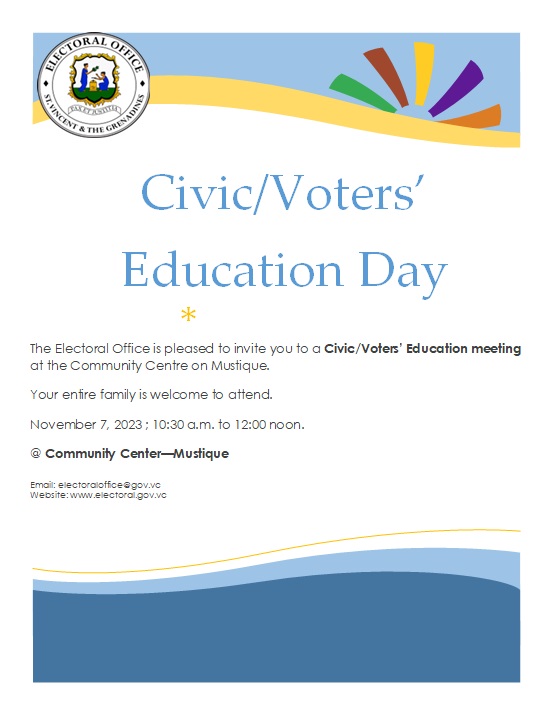 The Electoral Office appreciates your co-operation at this time.
Collection of Identification Cards:-

Persons are asked to pick up their ID cards in the Constituency, where they are registered.

Those who were re-registered at the Office will pick up their cards at the Office.

Persons collecting cards on behalf of other registrants must present a written permission from the sender along with his/her Identification Card.
Don't Miss This Opportunity!!